Event Producer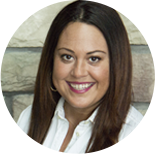 The Venue at StoneWater, General Manager
Party Couture Events, Founder
Growing up in Gates Mills, Ohio, Whitney Neidus realized her calling as an event planner early on. She was mesmerized by every detail after evenings out at birthday celebrations, dinner parties and gala events. Over time, this fascination and curiosity only grew along with her ambition and strong work ethic.
Whitney soon recognized that she could combine her passion for events with a love of children. She pursued a degree in Education at Bowling Green State University with a focus on Development Disabilities and Habilitation. Following graduation, Whitney applied this education and a meticulous approach to work at CHABAM, The Educational Playcenter. For seven years, she developed programming and curriculum as Lead Educator and Director.
Whitney utilized this work-experience and transitioned to a career in party planning. In 2010, Whitney established Party Couture, a private events company, specializing in a variety of events, from weddings, anniversaries and baby showers to children's birthday and graduation parties. Whitney's capabilities also include corporate events and outings, tailored to the specific needs of her clients and guests.
Whitney is recognized by clients for her inspired creativity and ability to create one-of-a-kind, unforgettable events to commemorate every occasion. For Whitney, everything has a place and a purpose. This hands-on approach and critical attention to detail has earned her a reputation as one of Cleveland's premier party planners.
After years of continuous growth and an increasing customer base, Whitney recognized Party Couture's need to create a location of its own. In 2016, she entered into a long term agreement with StoneWater Golf Club and established The Venue. This unique opportunity enabled Whitney and her team the flexibility to host a wide range of events for clients and guests alike. As the exclusive and in-house event planner at StoneWater, Whitney also oversees and manages an extensive calendar of community and corporate programming for the Golf Club.
Whitney currently resides in Orange Village, Ohio.