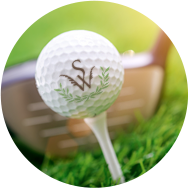 StoneWater Golf Course
Designed by award-winning Hurzdan & Fry architects, StoneWater is recognized as one of Northeast Ohio's premier golf courses. Built on over 180 acres, the grounds showcase lush greenery and wildlife. Sandstone and water accents, including wetlands, lakes, streams and running waterfalls, adorn the landscape adding to the serene ambiance. The course is recognized for its pristine playing conditions, challenging layout, and a 35,000 tour-quality practice area with a secluded short-game practice area, separate greens for putting and chipping and a fairway bunker practice area. Three (3) private teaching areas are available to Members for instruction by StoneWater PGA Teaching Professionals.
Learn More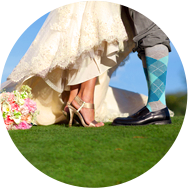 The Venue at StoneWater
From the moment guests arrive at StoneWater, a feeling of excellence and charm prevails. Sweeping panoramic views filter through the soaring floor-to-ceiling windows. The timber-framed venue with beamed ceilings and a spacious outdoor veranda provides a warm, rich aesthetic. The event planning staff has years of experience to ensure that no expectation goes unfulfilled and no detail is overlooked.
Learn More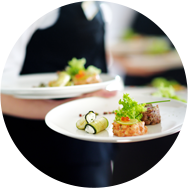 Catering
Designed to satisfy the most discerning palates, The Venue at StoneWater offers on and off-site event catering options featuring a variety of savory and sweet options. Executive Chef Kathryn Neidus' menu selections incorporate fresh, seasonal ingredients and may be customized based on personal preferences, event themes and traditions, as well as dietary restrictions.
Learn More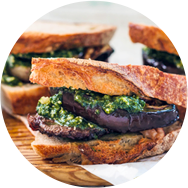 The Rustic Grill
A new and exciting addition to StoneWater, The Rustic Grill, with both indoor and outdoor patio seating, is open daily for breakfast, lunch, dinner and post-game hankerings. The Executive Chef brings an innovative take on rustic American cuisine with menus inspired by the seasonality and freshness of locally sourced produce. Enjoy a casual meal in an intimate setting with sports games shown throughout the day. Guests can also take advantage of Grab & GO-LF, dine-in service complete with a wide selection of cocktails, wine, and craft beers, or a full carryout menu.
Learn More